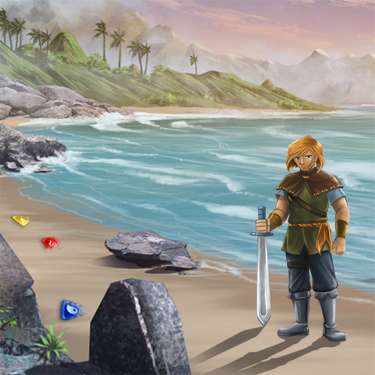 Legend of Gallant
You can only play this game with:
Windows 10Windows 7Windows 8Windows 8.1
In Legend of Gallant, you need to bring peace and calm to a land full of wizards! Can you help the brave Gallant on his adventurous quest?
Video & Screenshots
Explore Legend of Gallant, an exciting match 3 game, and bring peace and order to a magical land!
Discover Legend of Gallant, an amazing match 3 adventure, and restore the peace in a land of wizards! After a long time of peace and prosperity Irimant the Warlock wants to take control of a magical land. Together with the brave adventurer Gallant and his crew you need to stop and defeat the evil Irimant. Get ready for an exciting adventure and some match 3 magic as you explore Legend of Gallant!
defeat Irimant the Warlock and bring peace and prosperity to a magical land
join the brave adventurer Gallant on an exciting quest full of surprises
play 80 challenging match 3 levels, and use amazing power-ups to build all altars
enjoy two different game modes and try to unlock all achievements