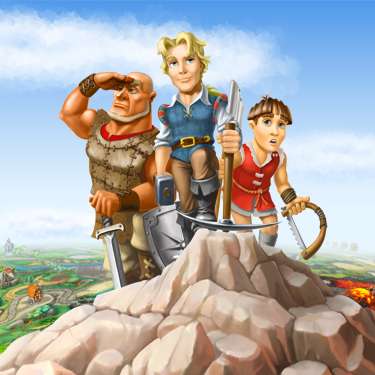 Kingdom Chronicles
You can only play this game with:
Windows 10Windows 7Windows 8Windows 8.1Windows VistaWindows XP
Enjoy Kingdom Chronicles, a fantastic adventure! Defeat an evil ruler, rescue the princess, and save the kingdom.
Video & Screenshots
In Kingdom Chronicles, John Brave needs your help to defeat an evil tyrant and save the kingdom.
Play Kingdom Chronicles, and join a band of rebels on a journey to save the kingdom. The evil ruler Moomrabac has overthrown the king and plunged the kingdom into darkness. As he returns home from a voyage at sea, John Brave witnesses the destruction cause by the villain firsthand. He sets out on a quest to defeat the tyrant and needs your help in Kingdom Chronicles!
save a kingdom from a terrible ruler in this fantastic adventure
gather resources and use them to restore the villages in 40 challenging levels
trade, build, research, and defeat foes for your kingdom
employ special power-ups and artefacts in your heroic quest