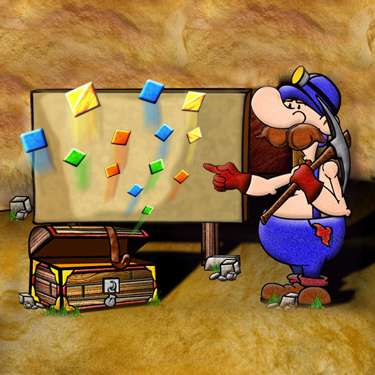 Gold Rush
You can only play this game with:
Windows 10Windows 7Windows 8Windows 8.1Windows VistaWindows XP
Play Gold Rush whenever you want! More tools and new bonuses!
Video & Screenshots
In Gold Rush you help Jack the Gold Digger in his search for gold in a vast number of levels and two gameplay modes.
Help Jack the Gold Digger, to find gold by clicking on groups of 3 or more blocks. Click on a group of 3 pieces of gold to finish a level. Use special tools like the pickaxe to find the gold to help you progress to the next level. Get digging!
Play without adverts!
Choose instructions and tips in the game!
More tools and new bonuses!
Choose a difficulty level!
Play in a full screen!