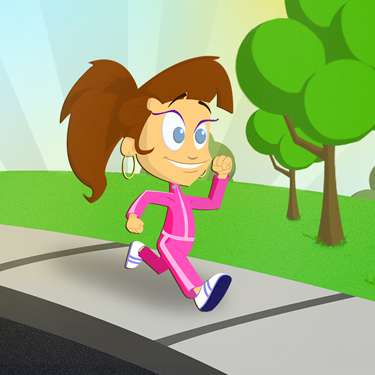 Fitness Frenzy
You can only play this game with:
Windows 10Windows 7Windows 8Windows 8.1
Exercise your mental muscles with this frenzied time management game.
Video & Screenshots
Let's Get Fit!
Exercise your mental muscles with Fitness Frenzy! Open a chain of fitness centers and keep your clients healthy and happy in this fast-paced time management game. Vicky knows that opening her own gym won't be easy, but with your help she can offer the best workouts in town. Assign each client an optimal workout routine and provide the support they need to achieve their goals. Add new machines, hire employees, and do what it takes to enhance each customer's experience. Featuring 50 frenzied levels, 10 gyms to manage, colorful full-screen graphics, and more, Fitness Frenzy is sure to give your brain a boost. Let's get fit!
50 Frenzied Levels to Play
10 Different Fitness Centers to Manage
Crazy Cast of Characters and Clients
Colorful Full-Screen Graphics
Unique Upgrades and Special Help