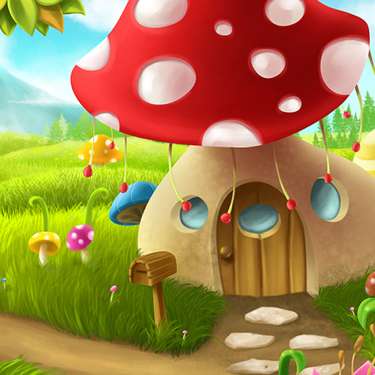 Fairyland Match
You can only play this game with:
Windows 10Windows 7Windows 8Windows 8.1
Leap into Fairyland Match and help Ruby the Fairy and her animal friends to rebuild their homes! Can you help match 3 to thwart Mr. Goldy's wicked plans?
Video & Screenshots
Fairyland Match takes you to a mesmerizing forest. Match 3 to rebuild a violently wrecked village!
Fairyland Match is a mesmerizing match 3 adventure! In a lush forest lies a place called Faevill, home to Ruby the Fairy and her animal friends. Their peaceful life is turned upside down when greedy Mr. Goldy sends his goblins to wreck their village. Match 3 to find magical stars and stop his wicked plans. Will you help Ruby and her goodhearted friends? Play Fairyland Match right now!
join fun friends on a quest to rebuild their wrecked village
match 3 to challenge Mr. Goldy and thwart his evil plans
perfect your matches and release the amulet's magical powers
restore all locations by collecting powerful stars with healing powers