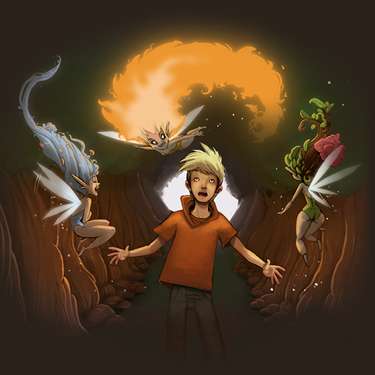 Faerie Solitaire
You can only play this game with:
Windows 10Windows 7Windows 8Windows 8.1
Voted MOST ADDICTIVE GAME at the 2010 Great Games Awards!
Video & Screenshots
Embark on a fantastic journey of addictive solitaire fun.
Voted MOST ADDICTIVE GAME at the 2010 Great Games Awards!

Embark on a fantastic journey through a magical world of addictive solitaire fun in Faerie Solitaire.

For thousands of years Avalon, home of the faeries, was a place of simple harmony where the powers of light and dark existed side-by-side. But something has changed. Unknown forces are gathering in the distance and threatening to disrupt the fragile balance of life in Avalon. Only you have the power, and the solitaire skills, to restore peace to this world of wonder.

Remove cards from the playing field and add them to the foundation pile by following one simple rule: the next card must be one higher or one lower than the card on top. Faerie Solitaire is perfect for players of all skill levels, but even the most seasoned solitaire fans are sure to find the more than 400 layouts a real challenge.

But there's more to Faerie Solitaire than just matching cards! Unlock fabulous pets and watch them evolve as you gather resources. Use your points to purchase outstanding upgrades and power-ups. And follow a compelling storyline featuring fascinating characters, gorgeous, hand-painted scenery, and exciting adventure. Play Faerie Solitaire and save a vast world of magic, wonder, and card-matching fun!
Easy to learn, addictive solitaire
40 levels with more than 400 layouts
32 special pets to collect and watch evolve
Compelling storyline full of magic and mystery
Hand-painted scenery and gorgeous background art