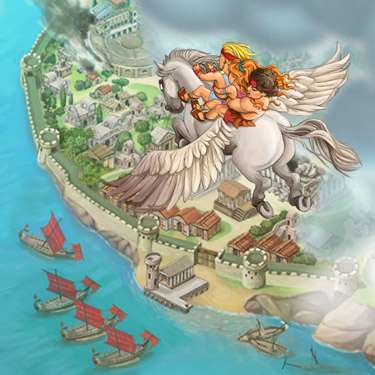 Demigods
You can only play this game with:
Windows 10Windows 7Windows 8Windows 8.1Windows VistaWindows XP
In Demigods, you need to stop the titans from dropping the sky! Guide three brave heroes on an amazing quest to save the world.
Video & Screenshots
Play Demigods and embark on an exciting and challenging journey with three powerful heroes!
Play Demigods and enjoy a wonderful and exciting action game! There's trouble on the way when the titans claim to drop the sky. It's up to you and three powerful heroes to embark on an exciting quest to keep the sky from falling and save the world. Are you ready for the journey of a lifetime? Play Demigods now!
go on an amazing quest to keep the sky from falling and save the world
play with three different characters and use their powers to complete levels
visit beautiful landmarks as you travel to a world of amazing Greek legends
meet numerous mythical creatures and famous characters from the past