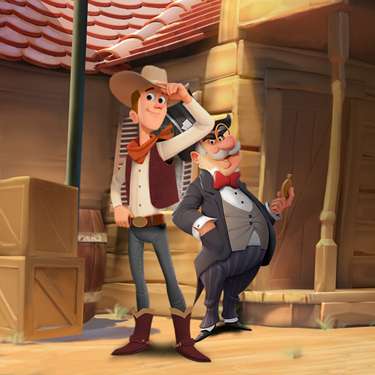 Country Tales
You can only play this game with:
Windows 10Windows 7Windows 8Windows 8.1Windows VistaWindows XP
Country Tales tells the story of Ted, as he falls in love and perseveres to transform Sunset Hills into the best town it can be.
Video & Screenshots
Country Tales follows Ted and Catherine, as they transform Sunset Hills into a thriving community!
Country Tales will immerse you in the life of Ted, the mayor's assistant. Ted immediately falls head over heels for Catherine, who is unfortunately his boss's fiancée. As a man of character and ambition, Ted chases his ambitions to turn Sunset Hills into the best town around. Find out if Ted can craft a thriving town and win his dream girl in Country Tales!
engage in a challenging resource management puzzle
unveil the story of Ted, Catherine and Sunset Hills
craft a thriving city with careful time management skills
enjoy great gameplay and colorful graphics