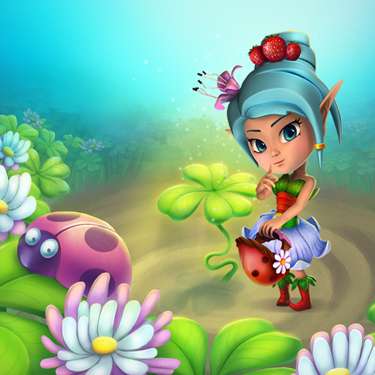 Clover Tale
You can only play this game with:
Windows 10Windows 7Windows 8Windows 8.1Windows VistaWindows XP
In Clover Tale, a cute but exciting match 3 game, you need to save the Nifflings' Valley after a mysterious black mist has fallen on the once peaceful lands!
Video & Screenshots
Discover Clover Tale, a colorful match 3 adventure, and save the beautiful Nifflings' Valley!
Play Clover Tale, a sensational match 3 game, and enjoy a colorful challenge! The peaceful Nifflings' Valley is suddenly endangered by a mysterious black mist. The Nifflings are desperate and they turn to you for help. Play your way through the lands by completing exciting match 3 levels. Can you solve the mystery and save the Nifflings' Valley? Find out now and play Clover Tale!
save the beautiful Nifflings' Valley after a mysterious black mist has fallen on the lands
complete over 200 quests by completing exciting match 3 challenges
choose between 10 amazing game modes and explore a magical world
enjoy cute and high-detailed graphics and meet interesting characters