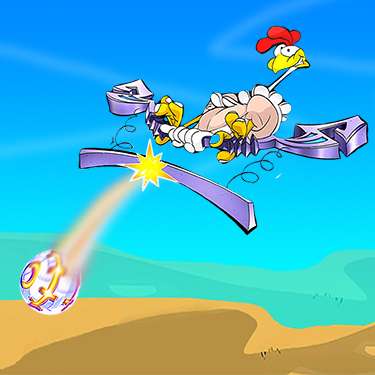 Chicken Attack
You can only play this game with:
Windows 10Windows 7Windows 8Windows 8.1Windows VistaWindows XP
Rescue your chicks in this original brick-buster.
Video & Screenshots
Save Your Chicks!
Rescue your chicks from the doom of the dinner in this original brick-buster from the creators of Chicken Rush. Bounce and blast your way through level after level and bring your chicks home. Featuring incredible graphics, thrilling game play, unique power-ups and tons of wacky characters, Chicken Attack is like nothing you've seen. There's no time to lose -- get clucking today!
Beautiful Full Screen Graphics
Hours and Hours of Fun
Thrilling Arcade Action
Unique Power-ups and Characters