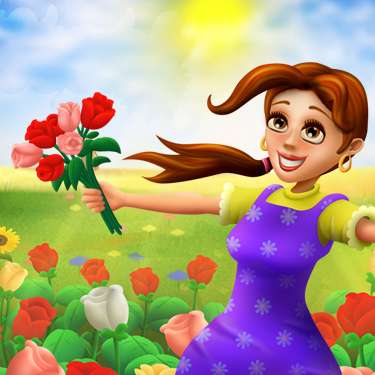 Bloom!
You can only play this game with:
Windows 10Windows 7Windows 8Windows 8.1Windows VistaWindows XP
In Bloom!, a lovely time management game, you share your love of flowers with the rest of the world. Discover touching stories right away!
Video & Screenshots
Bloom! is a lovely management game with touching customer stories. Manage your flower shop now!
Enjoy Bloom!, a lovely time management challenge, and brighten up the world with flowers! After reading her old diary, Jasmine realizes that flowers have always given her a lot of joy. She decides to share this love with others by opening her own flower shop. Follow her success and learn about her customers' fascinating lives. Play Bloom! right away!
discover touching customer stories in this flourishing time management game
drag customers to requested stations and help them pick vases, bouquets, and accessories
hire help and buy upgrades to help customers efficiently and beat your competition
travel to different countries for international flower fun