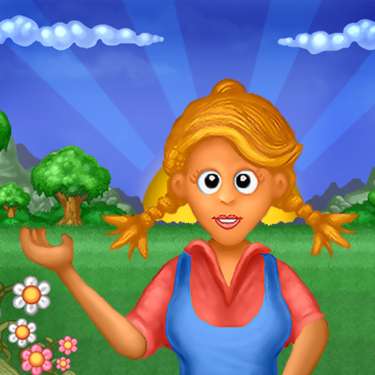 Alice Greenfingers
You can only play this game with:
Windows 7Windows VistaWindows XP
Build a blooming garden of flowers and vegetables in Alice Greenfingers. Follow the trends and sell ripe crops at the town market.
Video & Screenshots
Sow, water and harvest a wide range of crops and sell them at the market in Alice Greenfingers.

Step into the gardening business in Alice Greenfingers. In this intriguing game you build and decorate your own garden of flowers, animals and vegetables. Follow the market trends, learn to know your customers and sell ripe crops down at the town market to expand and get your business profitable.
design the garden the way you like it
12 Awards to win
sow, water and harvest a wide range of crops
enrich your land with animals