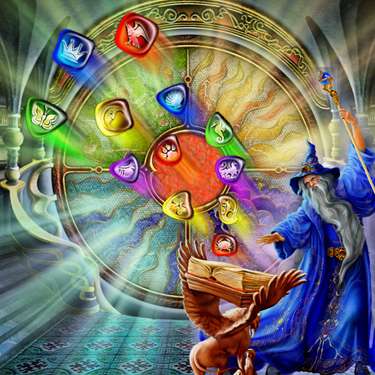 4 Elements
You can only play this game with:
Windows 10Windows 7Windows 8Windows 8.1
Use your puzzle skills to save an ancient kingdom in 4 Elements.
Video & Screenshots
An Amazing Journey of Puzzle Fun
Save an ancient kingdom from certain destruction in 4 Elements, an original game full of unique puzzle challenges. In a faraway land, where magic once ruled, four altars dedicated to the elements of earth, air, fire, and water have been destroyed, unleashing a powerful force. Arrange game pieces into matching groups of three or more to unlock the four books of magic, collect 16 mysterious cards, and restore the kingdom to life. Featuring more than 60 vivid levels, innovative bonus rounds, spectacular visual effects, and a helpful forest fairy, the matching fun in 4 Elements is sure to challenge even the most seasoned puzzle player. Embark on this amazing journey today.
Unlimited Play
Over 60 Challenging Levels
Rich Landscape of Magical Creatures
Incredible Visual Effects and Fantastic Bonuses